Reaction score

22,618
Points

1,160
Huge wages for lower skilled labour, and well meaning but self-destructive environmental and other policies, also kill businesses and therefore local jobs.
The bigger businesses, many of them internationally diversified, will go elsewhere until the conditions change.
In the meantime, you can push burgers at the A&W if you like, go on EI or Welfare, or ask Greta if she's hiring
PG Pulp union president blames B.C.'s forestry policies for mill closure​
Job losses could take $30 million out of local economy
The president of the local representing unionized workers losing their jobs as the result of Canfor's decision this week to close its Prince George Pulp division blames the move on "failed forestry policy."
"Starting with the Liberals when they changed the forests code to recently the old-growth deferrals to recently the caribou habitat stuff, which has directly impacted Canfor and Canfor Pulp because that's right in their fibre basket and taking that wood away has definitely put pressure on them," said Chuck LeBlanc, Local 9 president of the Public and Private Workers of Canada (also known as the Len Shankel local).
"Two years ago, lumber prices went through the roof and now they can't even produce it and make up the costs. On top of that, we have five million cubic metres of raw log exports shipped overseas. That's (the annual output of) eight to 10 sawmills and it affects the pulp mills after that and it's happening year after year. We need to change what we're presently doing, otherwise we're going to lose a lot more jobs in this area."
Some of those job losses will be absorbed through early retirement packages, but the economic impact on the city will be huge, just in lost salaries alone. LeBlanc said all 300 mill employees make at least $100,000 annually and that works out to a minimum of $30 million in lost wages.
"It was a surprise, but it wasn't a surprise," he said."I think the writing was on the wall. We've got five big pulp mills (three in Prince George, two in Quesnel) that consume a lot of fibre and something had to give. You always hope it's not going to be your mill but here we are now. It's a big loss to this community. You're looking at probably a thousand job losses by the time everything shakes out, from contractors and suppliers and you name it, just people out shopping downtown, it will be a large impact to the Prince George area."
LeBlanc said the union and the company have been meeting to discuss adjustment plans and what government programs are available to support the affected workers and he's been focusing on getting that information out to his membership.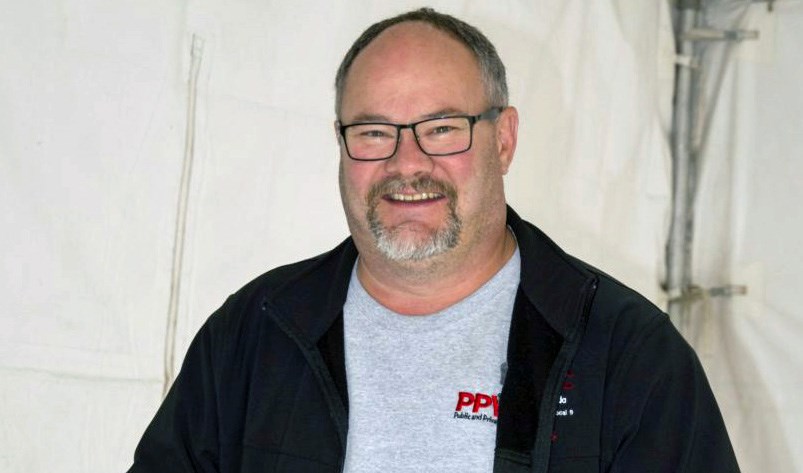 Job losses could take $30 million out of local economy

www.princegeorgecitizen.com